The wait is over! Mella Shaw's varied ceramic edition from her wonderful installation Notes on a City is now complete. 30 sets of Sticks & Stones are available – and each consists of 3 unique sculptures handmade by Mella using body stained porcelain and glazed stoneware.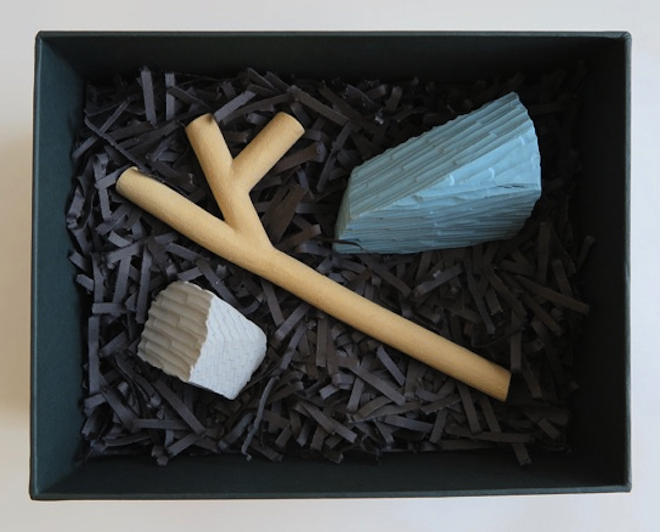 As the artwork is so varied and unique we're making 10 of the edition available at a time and the first 10 sets of these handsized ceramic sculptures can now be found over in our shop. An oversized postcard format print signed and numbered by the artist accompanies each of the edition.
Notes on a City explores the emotional hinterland between nature and the built environment and was most recently exhibited at the 2015 British Ceramics Biennial.
You can also see Mella's work in Force Majeure at the Alison Richard Building, 7 West Road, Cambridge until 1st April.
…….and did we mention Mella was selected by culture24 as one of the top ten artists you should be collecting right now?