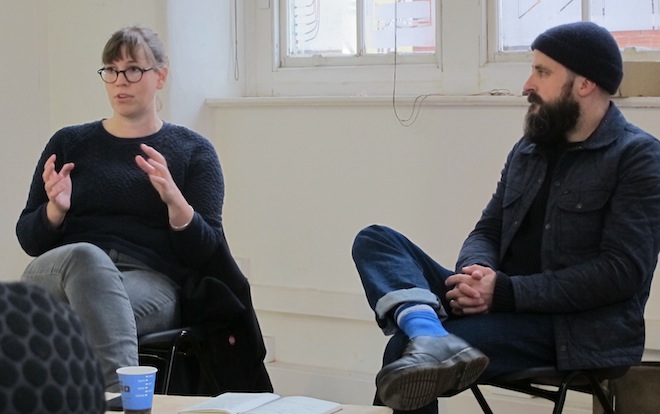 Many thanks to all those who made it to Sluice and Lisa Wilkens in conversation with Reece Jones to mark the launch of The Shadow of an Unseen Power.
It was a pleasure to see so many there to hear the discussions ranging from the fallout of life in an activist household, protest rallies at primary school, studio visits on the anniversary of the attack on Hiroshima and the practicalities of sourcing ever dwindling reserves of vintage GDR paper.
The Shadow of an Unseen Power is available from our online shop.